Wireless Backhaul Solutions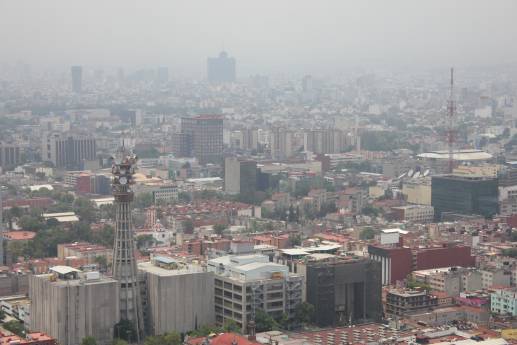 Wireless Backhaul Solutions
EC SYSTEM wireless backhaul solution helps operators and internet service providers to reduce infrastructure cost which is usually incurred in deploying towers and backhaul. Mobile operators roll out more 4G Long Term Evolution (LTE) services to meet the growing request for capacity and multimedia applications. New media applications creates increase in the bandwidth requirements on the mobile backhaul network. EC SYSTEM´s wireless solution with advanced QoS support cost effective Carrier Backhaul solutions for 2G/3G/4G networks. EC SYSTEM wireless poin-to-point EC-LINK is optimized for Small Cell NLOS (non line of sight) backhauling. EC SYSTEM wireless high-capacity backhaul in 3GHz and 5GHz is a cost-effective alternative to optical fiber and microwave links that cannot operate in nLOS (near line of sight) conditions and areas over-water, enabling fast network rollout and significantly reducing lead-time to service.
Mobile operators also need to maximize utilization of each bit of transport in that backhaul network and must manage this bandwidth efficiently to create a satisfying quality for subscribers, using of differentiated multimedia Services varying QoS requirements. EC SYSTEM´s wireless Backhaul solutions are completely standards based and fully interoperable. EC-LINK, optimised for Small Cell NLOS wireless Backhaul,Carrier Backhaul, Long-range Backhaul and LTE-Backhaul is very usefull also in urban areas where high radio interference is an issue coupled with Non- Line-of-Sight (NLOS) problems. EC SYSTEM wireless backhaul solution is capable of delivering IP traffic of up to 480 Mbps. Such solutions are deployed by tier-1 carrier providers worldwide for backhaul 2G-4G radio access networks (RAN) in cities and remote areas. EC SYSTEM point-to-point is a cost-effective alternative solution to leased lines and microwave links that cannot operate in nLOS conditions and areas over-water. EC SYSTEM broadband backhaul system performs well in extreme environments where there are harsh weather conditions. This applies to 3GHz licensed and 5 GHz-6 GHz unlicensed bands in non-line-of-sight conditions.
Applications:
Host of Cellular Backhaul applications
Rapid and cost effective cellular network expansion to remote locations
Roll out of 3G/4G overlay in cities
Rapid cost-effective network extension
Long-haul IP connectivity
Wi-Fi access point & 3G Small Cell Backhaul
Backhauling access networks (e.g. small DSLAM, wireless PtMP)
Lightweight high spectral efficiency backhaul for WISP or mobile operator networks
High-capacity wireless Backhaul for IP-based CCTV networks
NLOS wireless Backhaul
Benefits:
Capacity throughput of up-to 500 Mbps
Up to 16 E1 + Ethernet in a single radio
Long range performance of up to 80 KM
LOS (line-of-sight) and NLOS (non-line-of-sight) deployment
Network expansions fast and easy
Plug & play solution with operating frequencies of 5-6GHz for Ultra-long wireless Backhaul links
Advanced Quality-of-Service features
Provides comprehensive plan for Small Cell Backhaul deployment
TDD synchronization through IEEE1588, bulit-in GPS receiver
Multiple bands supported by a single radio
Multiple channel widths between 3.5-40 MHz
The best spectral efficiency
Superior performance and processing power
Multiple management and monitoring options
Availability 99.999% along distances up to 20-30 km
Reliability and robustness of outdoor design
IP66/IP67
Operating temperature -40+60C
Built-in surge protection
Extended QoS functionality
Recognition of RTP traffic – automatic voice detection and prioritization
Aware of the QoS standarts 802.1p/ToS/DiffServ –traffic selection and prioritization
Filtering criteria based on IP or MAC addresses,TCP/UDP ports,VLAN tags etc
Up to 17 priority queues
Traffic shaping
Dynamic bandwidth allocation for different Services
Advanced networking support for Backhaul
Tunneling (IP-over-IP,Ethernet-over-IP)
MAC/IP filtering
Full featured L2 switch (Full VLAN support, STP,Multicast(IGMP snooping),Q-in-Q link aggregation
IP routing (Static, RIPv1/v2,OSPFv2)
Multipool NAT
L2/L3 IP-Firewall
DHCP client/server/relay
Security of data transmission
EC SYSTEM wireless equipment has strong security fetures to ensure data transfer in the most secure way.
Unit protection:
Password protected CLI and Web interface
SNMPv3,
SSH and HTTPS options for unit management
Management VLAN
Data integrity:
Advanced over the air encryption
Network Security:
Built-in storm and flood protection
Built-in full-fledged IP Firewall to filter traffic
Tunneling
VLANs
Point-to-Point Wireless Backhaul solution
Product Family
Key Features
Frequency Bands
Applications

Output power up to 27 dBm

Net throughput up to 480 Mbps

IEEE1588 v2

2xGigE and SFP interfaces

TDD synchronisation

5GHz

6GHz

3G/4G rural backhaul

NLOS Small-cell backhaul

ISP backhaul

Output power up to 27 dBm

Net throughput up to 280 Mbps

GigE interface

TDD synchronisation

3 GHz

5 GHz

6 GHz

CCTV backhaul

Enterprise backhaul

Output power up to 18/27 dBm

Net throughput up to 180 Mbps

2xFastEthernet, PoE out

3 GHz

5 GHz

6 GHz

WISP access system

Video surveillance

wireless infrastructure