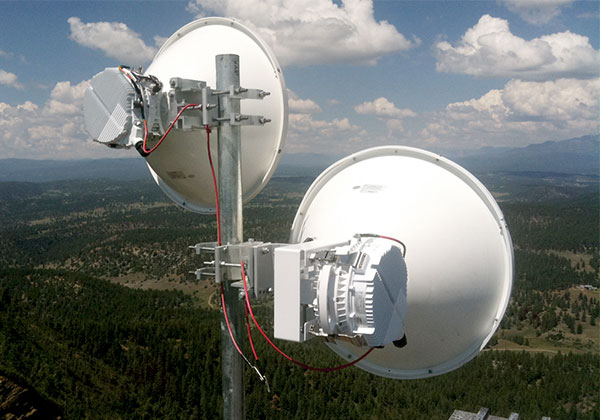 Wireless Carrier-grade point-to-point and multipoint
EC SYSTEM provides Professional Wireless Carrier-grade Point-to-Point(Ptp) and Point-to- Multipoint (PtMP) solutions for mobile operators and Wireless Internet service providers (WISP´s) delivering services in both urban and remote areas in licensed 3GHz and unlicensed sub-bands 5GHz and 6GHz. EC SYSTEM offers also solutions based on free space optics equipment for Internet Service providers, having customers in high noise density areas. Operators looking for long reach, higher throughput and reliability will benefit from EC SYSTEM high capacity, long range Point-to-Point solution and Point-to-Multipoint solution designed for telecommunication operators, internet providers, Government, Military sector, Oil&Gas Corporate and CCTV networks.
More and more customers require higher bandwidth and user friendly equipment with software upgradable capacity and long reach. EC SYSTEM high-capacity backhauls, wireless Point-to-Point and wireless Point-to-Multipoint enable mobile operators and internet service providers to stand up to the growing needs for bandwidth, coverage and mobility in 3GHz, 5GHz and 6GHz.
Quick and easy deployment, provision of secure voice and data connections and total reliability in difficult environment are the main benefits.
EC SYSTEMS software capacity upgradable solution allows WISPs gradually develop network and at the same time profiting from a fast Return on Investment (ROI).
EC SYSTEM broadband equipment meets the requirements of mobile operators and wireless internet service providers, building network infrastructure and mobile backhaul and is the optimal solution for carrier backhaul.
Applications
Carrier-grade mobile or Ethernet IP backhauls
Carrier-grade multipoint infrastructure networks
Last mile connectivity equipment for Wireless ISPs
Wireless infrastructure backhaul and internet access for remote locations
GSM/3G/4G high-capacity backhaul
NLOS and nLOS configurations
Backup for fibre lines, FSO or milimetre-wave links
Benefits
Net Throughputs - up to 480 Mbps over long distances in LOS and NLOS conditions
High reliability – robust design, high MBTF, total reliability in harsh environmental conditions
Best Quality/Price Ratio
Quality of Service (QoS) support
Wide frequency range carrier solutions support bands 3.1 to 4.0 GHz, and 4.9 to 6.4 GHz
Broadband rural connectivity
Greater Coverage and High throughput
Reliability also in several climate conditions
Flexibility - Point-to-point and point-to-multipoint topology in 3GHz, 5GHz and 6GHz bands
Triple play for Voice, Data and Video
EC SYSTEM wireless outdoor Point-to-Point and outdoor wireless Point-to-Multipoint is fully flexible and configurable wireless radio system allowing Wireless Internet Service provicers and mobile operators to build high reliable professional networks with the best features.
EC SYSTEM high-power Base Stations and wireless high capacity Customer Premises Equipment (CPE) provide net throughput up to 240 Mbps per Base Station sector and a software upgradable capacity from 8 to 50 Mbps for a CPE.
EC SYSTEM microwave equipment provides extendes QoS, switching and routing capabilities, Firewalling, NAT Tunnelling, high spectral efficiency, spectrum analyzer, VLAN, DHCP and much more.
Mobile Backhaul
EC SYSTEM offers professional high-capacity, Point-to-Point and Point-to-Multipoint products which are ideal for providing wireless backhaul solutions for mobile operators in LOS and Non-line-of-sight (NLOS) environment. The equipment is easily scalable and cost-effective. EC SYSTEM solutions provide high capacity mobile backhauls, high quality voice, video and data services and also support 3G and LTE.
NLOS backhaul
The majority of wireless installations have clear visibility without any obstacles. However, for many requirements, especially backhauls, clear line-of-sight is not possible. In such cases, use of multiple antennas at both the transmitter and receiver side improves communication performance. EC SYSTEM MIMO 2x2 technology effectively doubles spectrum efficiency and allows throughput of up to 280 Mbps.
The benefits of using EC SYSTEM Point-to-Point and Point-to-Multipoint solutions that provide FBWA systems with NLOS capabilities:
Better coverage and penetration, enables the provision of FBWA services to new customers
Growth of revenue for Operators and Service Providers
Reduction of operation and installation costs
Recommended POINT TO POINT APPLICATIONS:
GSM/3G/4G/LTE High capacity backhaul
Wisp Infrastructure Backhaul up to 480 Mbps
NLOS and nLOS configurations
WISP internet POP for remote areas
LAN-to-LAN connectivity at Fast Ethernet speeds
High spectral efficiency backhaul for ISP or operator networks
Reliable backup for fiber lines or millimetre-wave links
High-capacity CCTV backhaul
Redundant Cellular backhaul, Ethernet/IP transport
Long range high capacity network access solutions up to 80km
LTE FSO Backhaul
The Free space optics equipment is a cost effective alternative to optical fiber in the regions or cities where is not physically possible or cost effective to install the optical cable and at the same time there are demands for high capacity throughput. The free space optic equipment also provides a reliable connection in noise dense areas.
Application:
Alternative to optical fiber or radio connection
Noise dense areas of city
High capacity Backhaul
High security data transmission
Benefits:
High capacity throughput 10Gbps
Highly secure transmission
Very low latency
No digging/licenses necesary
Fast deployment
Immunity against interferences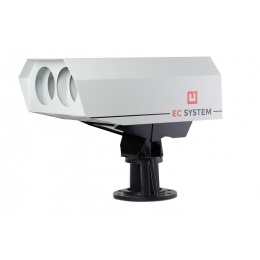 Free Space optics
Licence-free PtP connection with multi-gigabit full duplex and high confidential data transfer.
More info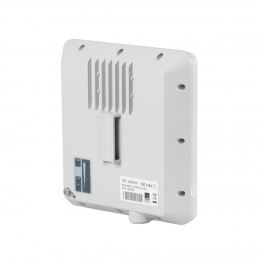 EC-MULTIPOINT
The family includes high performance base stations and customer premise equipment for 3GHz, 5GHz...
More info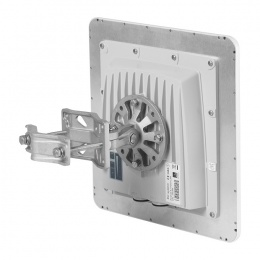 EC-LINK POINT TO POINT
Professional wireless high capacity Point-to-Point solution provices for various applications in...
More info