Optical wireless communication in bank area
Optical wireless communication in bank area
EC SYSTEM Free space optics (FSO) helps banking company transmit big data with high confidentiality in Luanda,Angola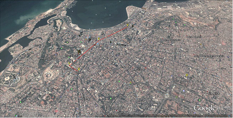 Sector: Bank
Environmental conditions:
Luanda is densely populated Central-South African town situated close to the seaside. There is a lot of dust in the air; humidity is very high though fogs are rare. Temperatures are reaching 35 Deg. Celsius in average. In Angola is a sub-tropical climate almost everywhere, with a cool and dry season from May to August and a hot and rainy season, which runs from mid-September to April in the north-east, from mid-October to April in the centre, from November to March in the south, and from February to April in Luanda. Along the coast, climate is desert but mild in the south, semi-desert in the central area where lies the capital Luanda, in which the only months with moderate rains are March and April and semiarid in the north, where rainfall exceeds 500 mm per year. Although it rains little, fog is common, especially in winter,from July to October in Luanda.
Installation conditions:
The historical streets (where most of the bank branches are located) are narrow with limited possibility for digging and high risk of damage to already grounded cables and pipes. There exist no collectors in Luanda and there are hardly any plans of water supply and wastewater piping.
Reason for deployment of EC SYSTEM Free space optics:
1 Gbps Full Duplex capacity with high reliability without interception
High security of data transmission
Fast and simple deployment and redeployment
No license and municipal regulation
Reliability of connection in noise dense with big radio interference
No diging
There have been deployed EC SYSTEM Free space optics equipment - wireless optical links EL-1GS and EL-1GL with capacity 1 Gigabit and distance range up from 1000 to 2300 m EL-100 M with capacity 100 Mbps and distance range up to 7000m by our local installation company.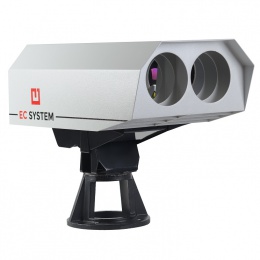 Wireless optical link
Free space optics provides 10 Gigabit data transmission in Full Duplex, no diging no license
More info