Free space optics is ideal for the high secret communication
Free space optics is ideal for the high secret communication
Sector: Government, Mexico City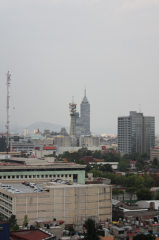 EC SYSTEM Free space optics equipment is ideal for high secure data transmission with application for example in Bank or Government areas, because free space optics communication cannot be intercepted.
Environmental conditions:
Mexico City is located in a valley surrounded on three sides by mountains which trap the contaminants produced by the metropolitan area's 15 million residents and by a lot of industrial plants. The city has dry winters. Heavy rains come during summer months and usually last only a few hours.
The city is situated in the area with high seismic activity; the earthquakes cause often the shaking of the buildings.
Reason for deployment of EC SYSTEM free space optics equipment:
Connection of the governmental buildings
Capacity 1 Gigabit without risk of interception
Simple and quick instalation
No license and municipal regulation
Reliability of connection in noise dense and big radio interference environment
Real time autotracking system ensures reliable connection during earthquake
No diging
Installation conditions:
There is noise dense area with big WIFI interference of other networks, with a lot of historical monuments underground and high seismic activity. Due to these reasons is not possible to install the optical cable in the ground sometimes at all and on top cost effectively or to use radio technology. At the same time there is demand for high capacity throughput and very secure data transmission, which cannot be intercepted.
With the cooperation of a local installation company there was a wireless optical link EL-1GL with speed 1 Gigabit/s and distance range up to 5100 m deployed.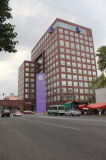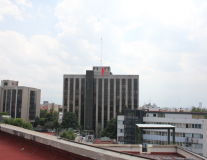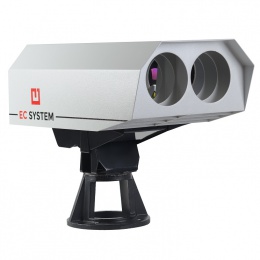 Wireless optical link
Free space optics provides 10 Gigabit data transmission in Full Duplex, no diging no license
More info