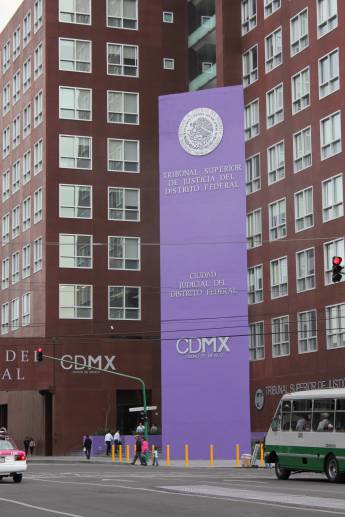 Secure data transmission Remote sites connectivity
EC SYSTEM provides complete outdoor wireless infrastructure Point-to-Point and Point-to-Multipoint solution that allows organizations of various sizes and government companies to connect their remote sites to their headquarters making it possible for simultaneous transmission of multi-protocol, voice, video, and real-time data across the network and providing secure and reliable conection over the Internet. The best of class EC SYSTEM Free space optics equipment, which is ideal for Government institutions and other corporate entities requiring transmission of very high confidentiality level data, provides license free connection with full duplex, high capacity and secure data transmission over long distances.
EC SYSTEM wireless radio solution is ideal for creating large city-wide or regional transport networks, in campus-style topologies or for the connectivity of distant company branches or warehouses. These types of broadband equipment is ideal for multi-site companies looking to improve efficiency and save costs by replacing legacy networking technologies or by moving away from traditional leased lines from their local operators.
EC SYSTEM wireless Point to point (Ptp) and Point to Multipoint (PtMP) solutions have been deployed to provide ethernet extensions (i.e. LAN-to-LAN) via affordable, dedicated, wireless point-to-point connection operating at bandwidths of 100 Mbps, 1 Gb/s and 10 Gigabits/s, between two locations and satisfy requirements such as:
VPN and QoS support
Full set of Security features
Long distances and high throughputs
Unlicensed frequency bands
Reliability in high density noise areas
Secure data transmission
Application:
LAN-to-LAN connectivity
Privately owned corporate networks
Connecting remote branch offices, ATMs, etc.
High-Speed Lan or WAN connectivity for corporate networks
Remote site connectivity for infrastructure monitoring and management
TRIPLE PLAY applications
Benefits:
High Throughput
EC SYSTEM wireless infrastructures delivers high throughput capacities for diverse range of voice and data applications to grant the request of various types of customers ranging from individual clients to corporate entities.
Triple Play
The benefits of EC SYSTEM´s IP-based platform extend even further by enabling the seamless integration of voice, data and video applications within a single IP network infrastructure.
Security
Network security is a key feature which is integrated into all EC SYSTEM wireless point-to-point and wireless Point-to-Multipoint and provides users with information privacy protection against web threats and also controls their access to corporate resources.
Security features include built-in IP Firewall, tunnelling and network intrusion protection.
Quality of Services
EC SYSTEM broadband Point-to-Point and Point-to-Multipoint built-in QoS provides such features as priority queuing, IP TOS/DiffServ, traffic limiting/shaping and traffic redirection.
EC SYSTEM Free space optics
EC SYSTEM Free space optics equipment is ideal for public institutions and other corporate companies requiring transmission of very high confidential level data. Free space optic equipment also ensure a reliable connection in high noise density areas and fulfils the strict requirements for high secure data transfer.
Applications:
Alternative to optical fiber or radio connection
Noise dense areas of city
High capacity Backhaul
Secure data transmission
Military sector, Government and Corporate requiring high confidentionality of data transfer
Benefits:
High capacity of data throughput up to 10Gbps
High security of data transmission
Very low latency
Installation does not require digging
No license required
Easy and fast to deployment
Immune to interference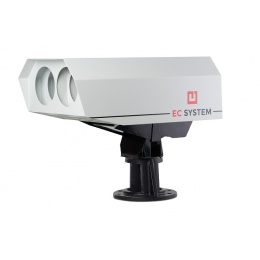 Free space Optics
High full duplex capacity, immunity to intereference and high reliability of security data...
More info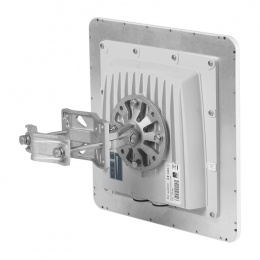 Point to Point EC Link
High throughput capacities for diverse range of voice and data applications.
More info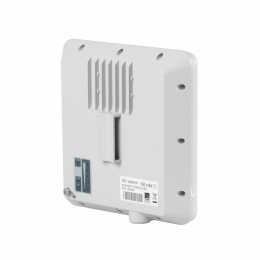 EC Multipoint
High performance base stations and CPEs include security features, built in IP firewalling,...
More info